COOL JAPAN VIDEOS
Photo Contest
Past Winners
19th Contest's Theme: Autumn in Japan
Results
18th Contest's Theme: Japanese Festivals
Results
17th Contest's Theme: Hidden Gem Tourist Attractions in Japan
Results
\ A social networking site that introduces the charms of Japan /
Welcome to COOL
JAPAN
VIDEOS!
The number of photographers participating in the photo contest is increasing rapidly!
Please use it as a place to communicate with other photographers
Grand Prize
One winner will receive a 30,000-yen Amazon gift card
Honorable Mentions
Five winners will receive 10,000 yen Amazon gift cards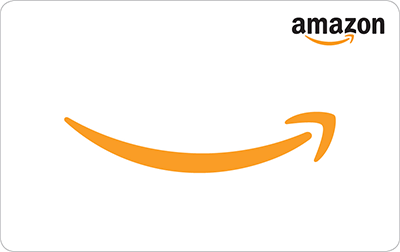 This campaign is powered by [ULTIMEDIA Inc].
Amazon will not accept any inquiries about this campaign.
Please click here to contact us for more information.
Amazon, Amazon.co.jp and their logos are trademarks of Amazon.com, Inc. and/or its affiliates.

First, login to COOL JAPAN VIDEOS. If you don't have an account yet, register for a free account.

Go to "MyPage" and click on the text box that says "Post Your Favorites of Japan" to make a post.

【Instructions】
①Select a photo
②When posting, please include an explanation of the photo as well as your hopes and thoughts for Japan Travel Memories.
③Select the tags "#CoolJapan" and "#Photo Contest"
① Must be a photograph of "The Beauty of Japan."
② Be sure to apply the tags "CoolJapan" and "Photo Contest" when posting, by using the "tag" button to the left of the red "post" button
※Please select the tag button rather than writing it as text
③ Please only submit one photo at a time. You can post as many times as you like!
④ In the body of the post, please write the location where the photo was taken and your thoughts about the photo/how it made you feel.
※Photos submitted with only tags and without the aforementioned descriptions will not be considered when selecting winning photos.
The more detailed the description, the more our team can understand the context of the photo and the emotions of the photographer when selecting winners, so please be sure to include these descriptions in the body of the post.
⑤ The number of "likes" your photo gets on "COOL JAPAN VIDEOS" will also be taken into consideration.
⑥ Please only submit one photo at a time. You can post as many times as you like!
⑦ You can use any photography equipment!
⑧ Your photo must meet the selection criteria in the following guidelines
Tips for getting more likes on your posts
Share your posts on social media


Embed it in your own blog or website


Click here for a #CoolJapan video
What is COOLJAPANVIDEOS?
COOL JAPAN VIDEOS is a social, video curation site to share the beauty of
Japan with people from all over the world who are interested in Japan.

Various search functions
COOL JAPAN VIDEOS is equipped with various search functions, such as free word search, channel search, area search, tag search, and more!

COOL JAPAN VIDEOS is equipped with various search functions, such as free word search, channel search, area search, tag search, and more!
COOL JAPAN VIDEOS is a social inbound site with a built-in, real-time translation feature! You can communicate with users from all over the world without worrying about language barriers.

Use videos to learn about things you're interested in
Each video is accompanied by an original video description written by our affiliated writers, that includes links to Wikipedia, TripAdvisor, the official website, Information, Google Maps, etc., so that you can quickly check out the information that interests you.

Free Membership
By registering for free, you can have your own "MyPage," manage your favorite videos, use social networking services, and many other useful functions available only to members.You can register using your social networking accounts, such as Twitter, Facebook, Google.
【Prize Money】
Grand Prize: 30,000 yen (1 winner)
Honorable mentions 10,000 yen (5 winners)
【Regarding the Announcement of Winning Photos】
■Winners will be announced on this campaign page.
※If you are selected as a winner, a prize button will be displayed on "COOL JAPAN VIDEOS" around mid-January, 2024, and the COOL JAPAN VIDEOS management staff will contact you via message on "COOL JAPAN VIDEOS."
If you do not visit this site often, we recommend setting up notifications for the email address you use regularly.
■Please note that if we are unable to contact a winner by the end of Jan their selection and winnings will be forfeit.
■Please note that prizes will be sent out in early Feb.
■We will verify the identity of the submitter when selecting winners.
※Please note that if we are unable to confirm your identity, we will have to disqualify your entry and you will not be able to receive the prize money
【Submission Period】
November 1, 2023 12:00 AM – December. 31, 2023 11:59 PM (JST)
【Selection Criteria】
■The COOL JAPAN VIDEOS staff will evaluate submissions fairly and impartially.
■The theme is "The Beauty of Japan"
We're looking forward to receiving your spectacular photos of Japan!
■Please only submit one photo at a time. You can submit as many different photos as you like!
■Select the tags "#CoolJapan" and "#Photo Contest" and write a few words about what you were thinking when you took the photo, as well as a description of the photo, including the location where it was taken, in the body of the post.
The more detailed the description, the more the judges will understand the context and the better they can judge the photo as a whole.
Please note that selecting a tag with the name of a place will add to the value of a submission.
It's also easier for those who view the photo to relate to it, which in turn increases the number of likes you'll get!
■Photos taken with smartphones and other devices, as well as SLR and digital cameras, can also be submitted.
■Photos that have been drastically edited (e.g. composites) will not be considered for the campaign.
※Cropping, color enhancement, and other image editing is fine.
■Each person can post as many photos as they wish.
■All nationalities, genders, and ages are welcome.
■We will use the number of "Likes" that pictures posted to COOL JAPAN VIDEOS get as a reference, so be sure to share your posts on other SNS sites or use the embedding feature to share them on your personal blog!
■If a submitted photo has a credit notation or a photographer signature/logo that interferes with the atmosphere of the photo, said photo's consideration for selection may be negatively impacted during the process of selecting winning photos.
【Guidelines】
Photos with even one of the following are not eligible for this campaign.
■Photos from outside of Japan
■Photos that infringe or may infringe on the copyrights, trademarks, and other intellectual property rights, honorary rights, rights of publicity, rights of privacy, trust, or other rights or interests of others.
■Photos against public order and morals
■Resubmitting photos that have been submitted to past COOL JAPAN VIDEOS Photo Contests
【Points of Caution】
■In the event that the Company determines that there has been an infringement of copyright, portrait rights, or privacy after the prizes have been awarded, the Company may withdraw the prizes and demand the return of the prizes after deliberation.
■In the event of any violation of copyright, infringement of portrait rights, invasion of privacy, etc., and any problems related thereto, the Company will not be held responsible and the entrant shall handle all such issues.
■If an entry contains a copyrighted work or a portrait of a third party, please obtain permission to use the work from the copyright holder of the work or the person whose portrait appears in the work (or a guardian if the entrant is under 18 years of age).
The copyright to the submitted photos belongs to the contributor, however, by posting, contributors are agreeing to allow us to use the photos in our promotional videos, on special pages of "COOL JAPAN VIDEOS," and in promotions on the official social media accounts of "COOL JAPAN VIDEOS."
We look forward to receiving your submissions!!